Index
WELCOME TO ABDESSALAMI'S HOMEPAGE
This Web site features my own IDEAS, DREAMS and all the important and unimportant insights I've gathered from research and from experience. I hope they will be of some interest to you. A lot of confusion but also a lot of bright ordered facts about life are available in this humble site. Welcome again.If it happens that you didn't find what you expected,do please quit in silence. I'll be very grateful.
My Dreams
Everyone has got some dreams and expectations. Mine are illimited.I'd like to do the things that nobody would reject or refute. I'd like to help people pave their way to contentment and peace through wise words that build wise worlds. I hope one day I can change people's nightmares into dreams and invite them to a continuous feast. LOVE is the emblem I always held since the age of HATERED. I love everybody and I'm not intending to review my convictions. They're OK as they are. I wish you Joined me and we will make it a permanent quest for pure sources of Human emotions. You know, I think all people are not evil as they may seem to be. They are on the contrary good;but just because they think that good people are abnormal they borrow evil for a lapse of time to make some poise in their life.These people are poor/They need help. YOU and I can do that, so why don't we start right now?!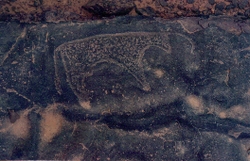 What about hobbies..?
Everybody has got hobbies sure!But what if these hobbies meet somewhere to complete eachother and get richerLook at this list and select the one which dovetails with yours.
1-Reading & writing stories (funny ones)
2-Watching and commenting on some futile programmes on TV
3-Photography.
4-Philately.
5-key-ring collection.
6-etc....
I'm sure these things are just a droplet in the sea of a free-time manager.What you may suggest will (I hope) be on my agenda to do for you.Everything can be done.If it happens that I couldn't,I'm sure YOU can.So let's do it together.Hobbies are a collective interesting activity for me.
INTERESTING
"HUMANITY IS ACQUIRING ALL THE RIGHT TECHNOLOGY FOR ALL THE WRONG REASON" R.Buckminster Fuller.
"THOSE WHO CANNOT REMEMBER THE PAST ARE CONDEMNED TO REPEAT IT" George Santayana.
THIS PHOTO...
Take care! This photo has been taken at dawn. The sun has not yet been on the scene and everybody is asleep. The camera has made it. Right in front of you gigantic sand dunes telling you the whole story; just listen to the rhythm of silence when it vibrates the serene cords of miditation.